Performed on and off-site, our services include but are not limited to the following:

Data and Statistical Analytics
DAS offers analytic solutions for evidence-based support in your decision making, quality care, performance management, fraud detection, and business intelligence (BI).  By integrating millions to trillions of records, we identify recurring patterns, build metrics and implement BI portals that achieve value, optimization and cost advantages.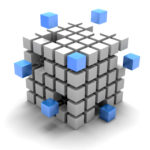 Program Integrity
DAS offers innovative solutions to clients through data mining, survey analysis and program management to combat fraud, waste and abuse.
Automation for Analytics

While manual intervention and ad hoc programming is costly and error prone, automated processes are reliably consistent and cost effective. A well-designed data driven routine can perform ETL, reporting, data hygiene and routine analytics as data becomes available or after hours to conserve resources.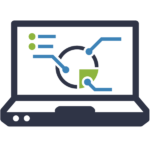 Training, e-Learning and Knowledge Management
DAS offers consulting from requirements analysis and vendor selection to application implementation using standard SCORM (Sharable Content Object Reference Model) and industry best practices. We provide on-the-job training and embed knowledge retention into our business process re-engineering.

Interactive Web Solutions
From web-based analytics to e-learning, CRM, content management and e-commerce, our interactive web solutions are innovative and interactive. These solutions help broaden your user base and increase your return on investment. Our solutions are user-friendly, cost-effective, easy to maintain, and guaranteed with long-term support.

Data Visualization and Insights

We extract key information from complex research materials to visualize and highlight.  Using pre-developed templates, we reduce development and implementation time for clients.

Full Life-Cycle Development
We work with large software development efforts to achieve process maturity and automation.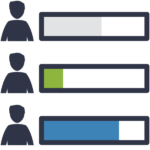 Staffing
We provide on and off-site consultants to meet our client needs. Our consultants have many years of industry experience in handling full life cycle projects.
DAS' Industry Experience: Government, Healthcare, Financial Services, Energy and Utilities, Non-Profit, Banking, Software/Internet, Social Sciences, Insurance. We accept Government Credit Cards.